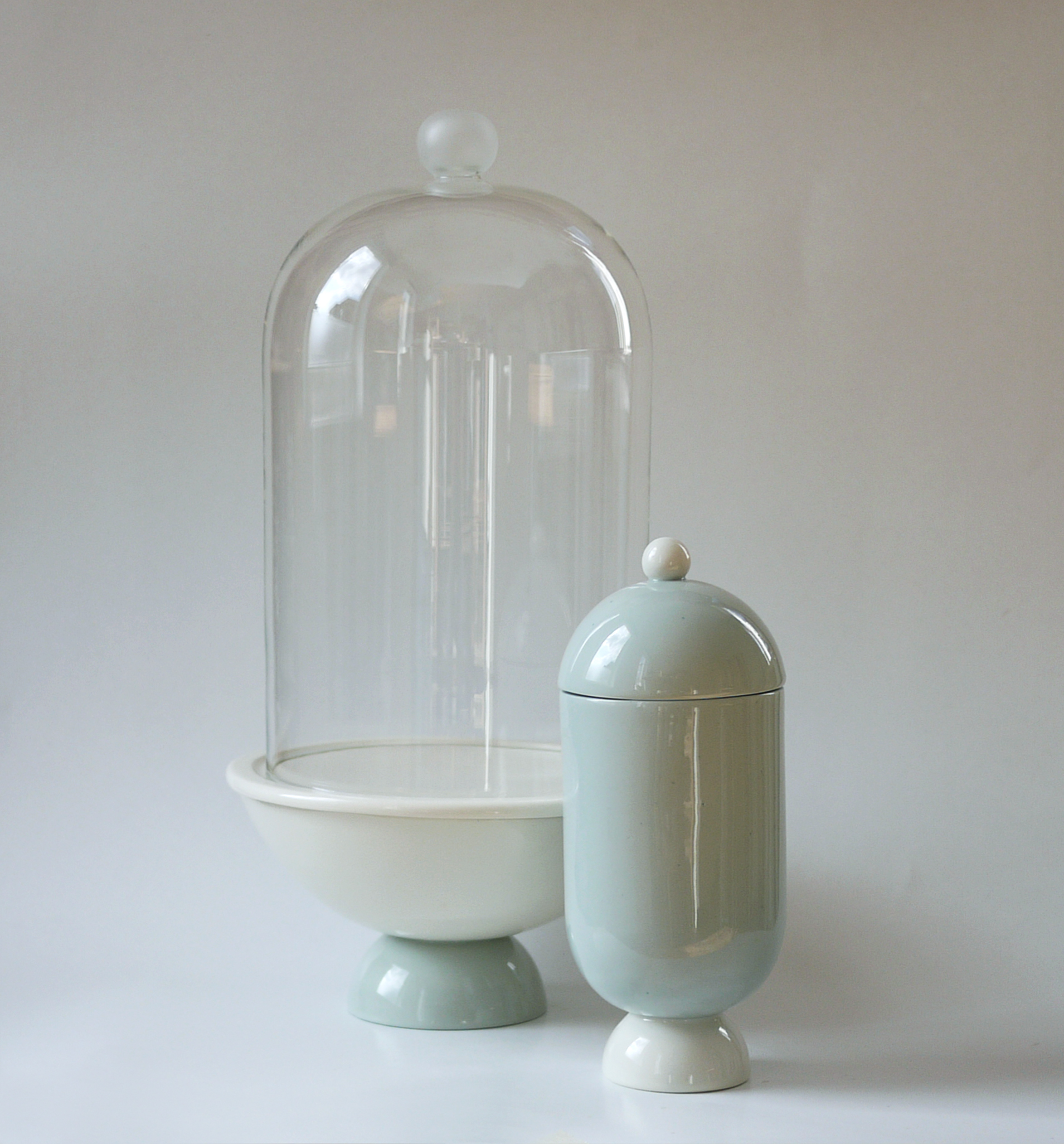 CUPOLA is a pair of two elegant tabletop pieces. A large glass bell jar with ceramic pedestal and a small ceramic jar with lid.
This project was designed to be both decorative and functional. The ceramic pedestal divides into a simple plateau and a fruit bowl, while the glass bell stays very useful for keeping under anything dear to you.
Cupola was designed in 2017 for Romanian Design Week.
The materials we used for this project are our in-house ceramics, porcelain and ceramic colors, and the glass bell was custom made at a local manufacturer.
This piece will be available soon. Please join the waiting list here.