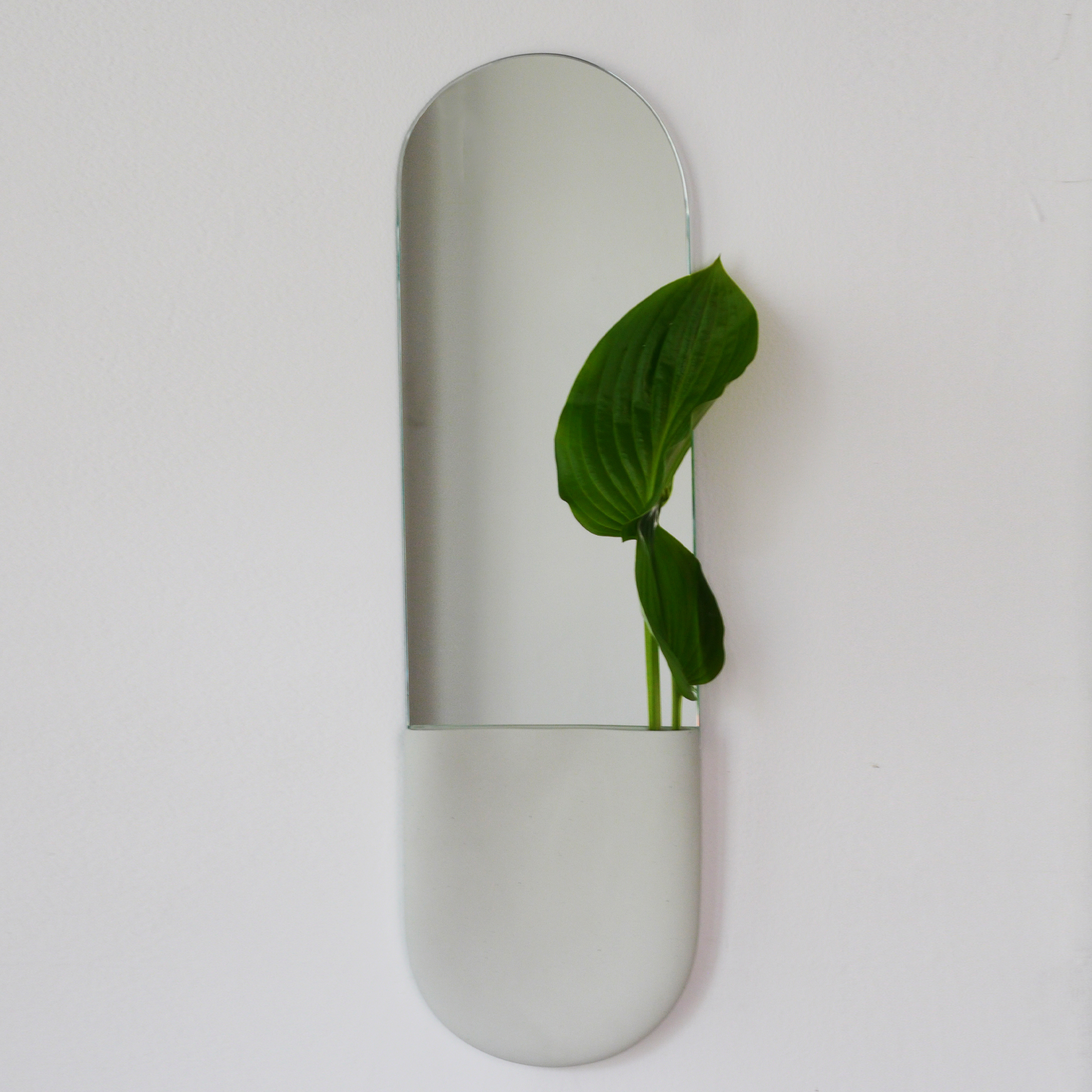 OLA is a welcoming wall mirror with a pocket.
We designed this piece with a ceramic feature in mind, the pocket. This pocket is well glazed inside and can be used as a vase or as a small post box for your daily correspondence.
The materials we used for this project are our in-house ceramics, porcelain and ceramic colors, and the glass mirror was custom made at a local producer.
Ola was designed and first exposed in 2017 at Romanian Design Week.
This piece can be pre-order in the color of your choosing. Delivery can take between 2-4 weeks.