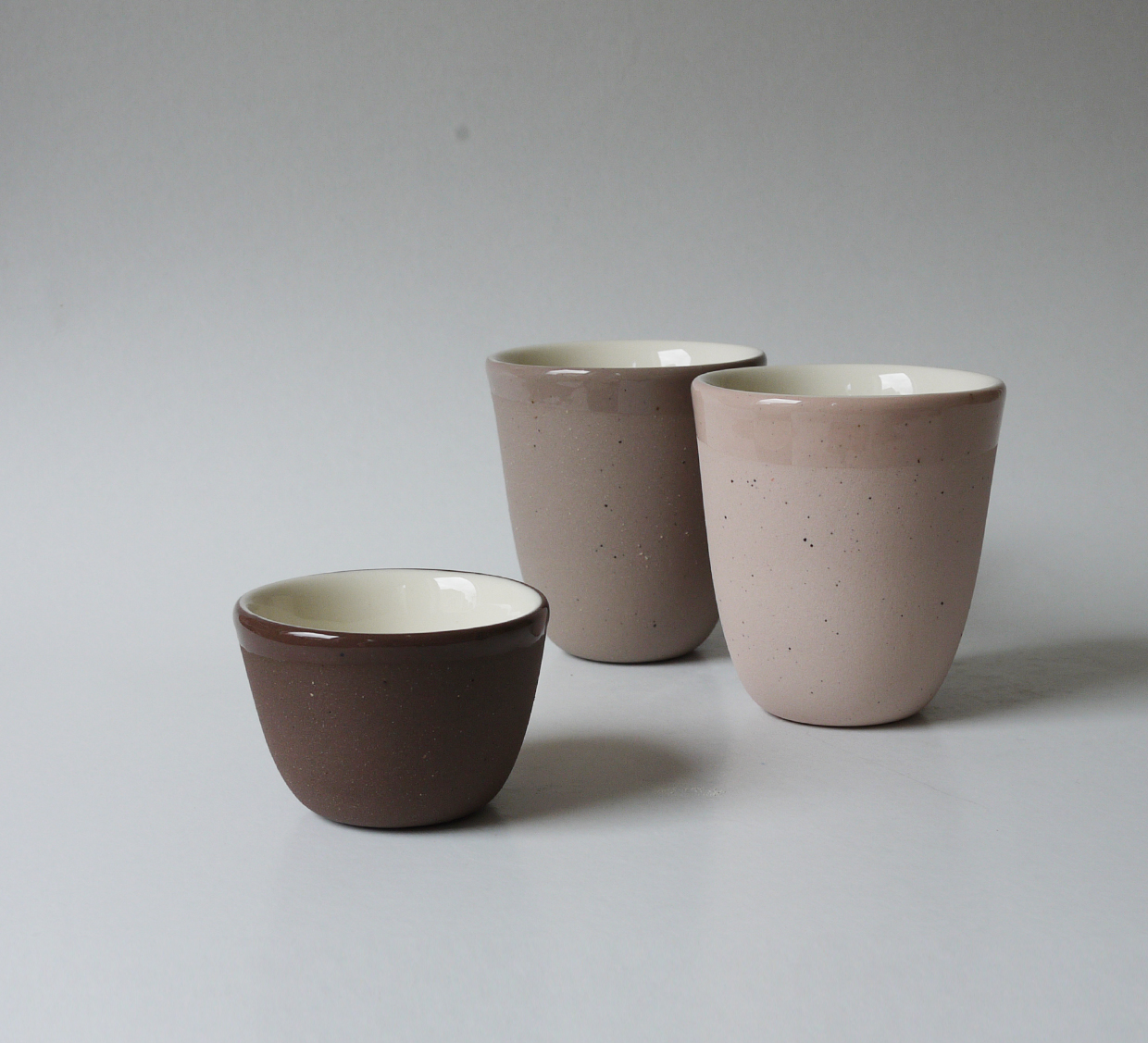 Sand Series is a collection of objects with a glossy glazed finish on the inside and a sandy appearance on the outside.
Aiming to create high quality, durable objects, this collection uses two ceramic materials, porcelain and stoneware, fired at high temperature.
Each object is double slip cast, on the inside having a fine, smooth porcelain finish, while on the outside is left matte, with a rugged appearance given by the stoneware.
Contrasting, simple and useful, Sand Series pieces are touch-friendly.
*Pieces from this collection can be pre-order. You can ask for a specific color. Delivery can take between 2-4 weeks.